Quality nuts, world-class service
Valley Macadamias Sales is committed to sourcing the finest quality macadamia nuts that adhere to the highest international food and safety standards (ISO 22000 FSSC and HACCP).
Our products are trusted by procurement specialists around the world in Asia, Southeast Asia, USA, Australia and Europe.
We source and supply according to our customer's specifications. This includes premium grade and commercial grade macadamia nuts. Customers in retail, as well as food and beverage manufacturing all over the world, depend on our products. What's more, we can assist with a value-added range or products to meet our customers' business needs.
Frequently purchased items
Macadamia dry nut-in-shell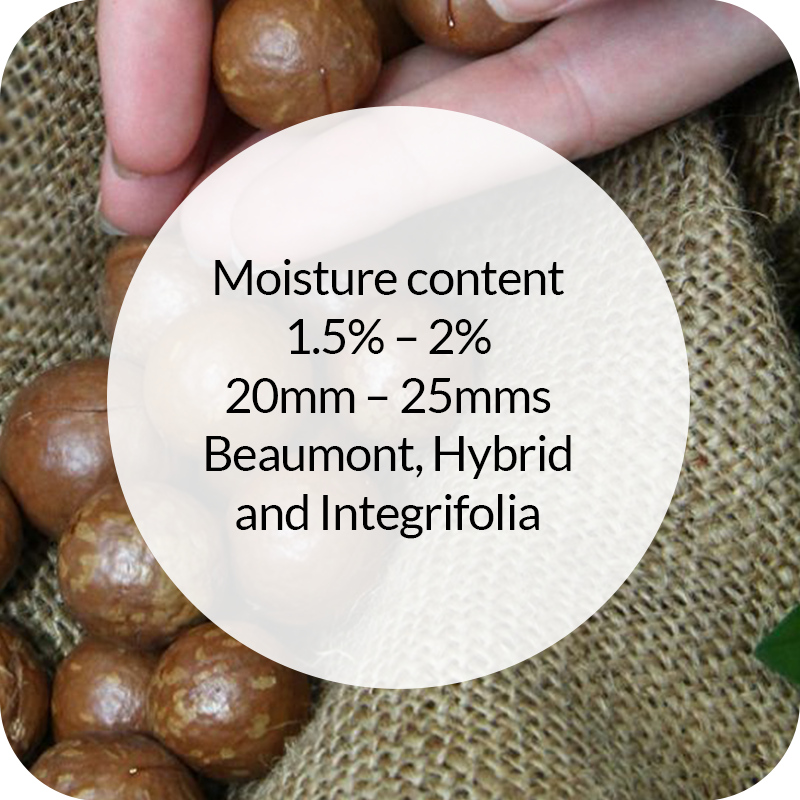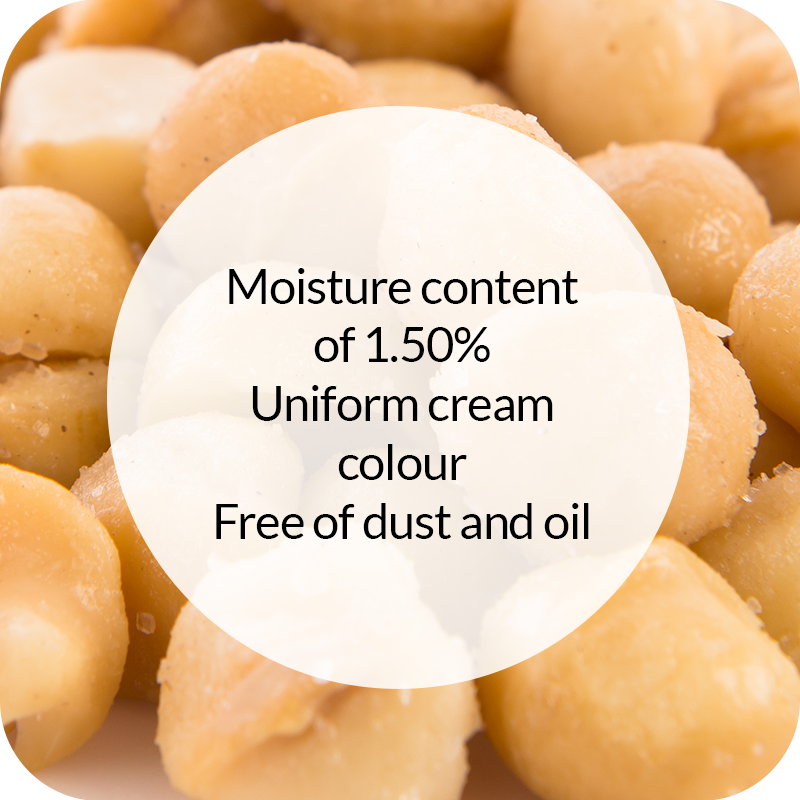 Specialty macadamia products